Today more and more people using action cams(Gopro) to capture every special moment. with Youtube Movie Maker v11 or above version, you can easy to Take Snapshots with few click as you preview your video, that will help you easy to focus your favorite moments.
how to use Youtube Movie Maker to Take Snapshots of the video.
A Step by step video guide - How to Take snapshot from video?
Step1. First run Youtube Movie Maker, Press "Make Videos" button.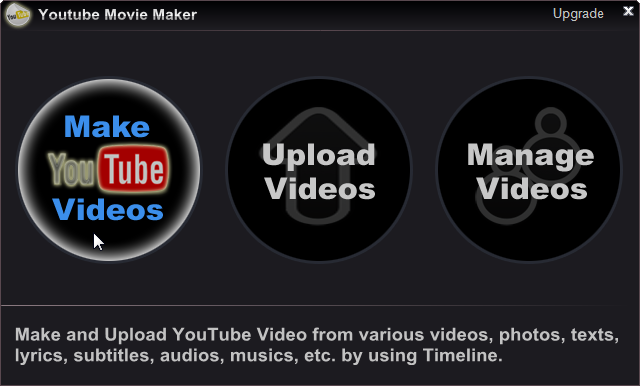 the program will goto "Make Video Module", like below.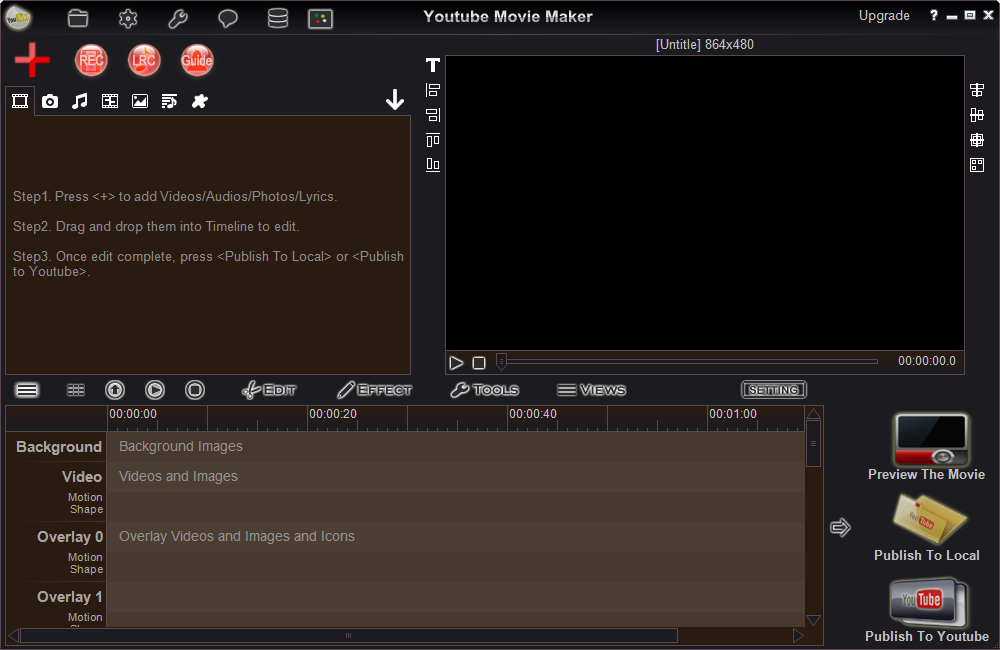 Step2. Press "Red Plus Button" to add a video into the program, then drag and drop it onto Video Line, like below.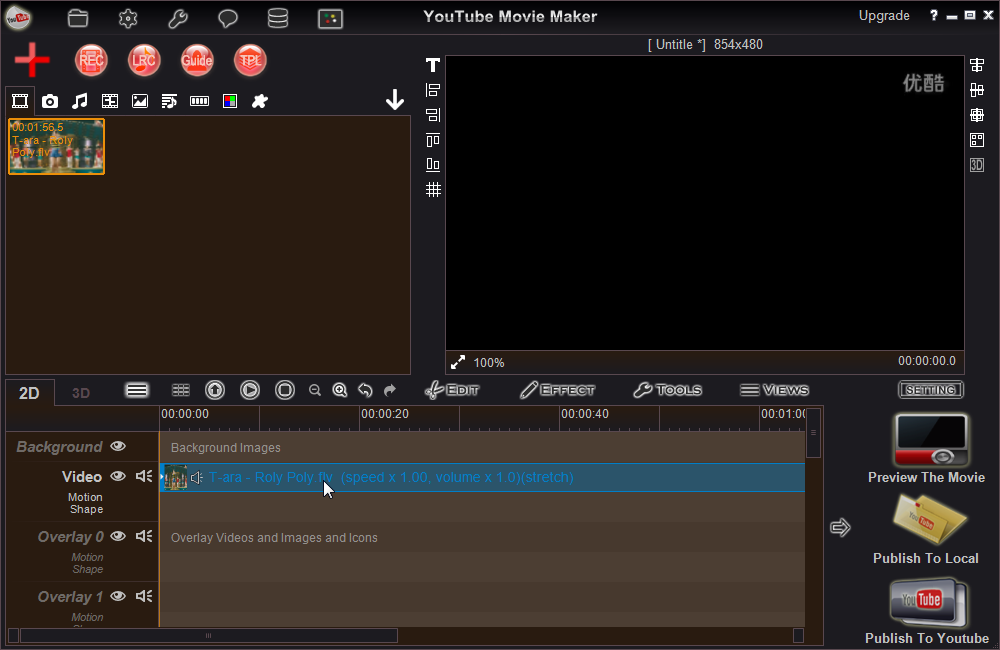 Step3. Right click the video, and select "Video Snapshot", like below.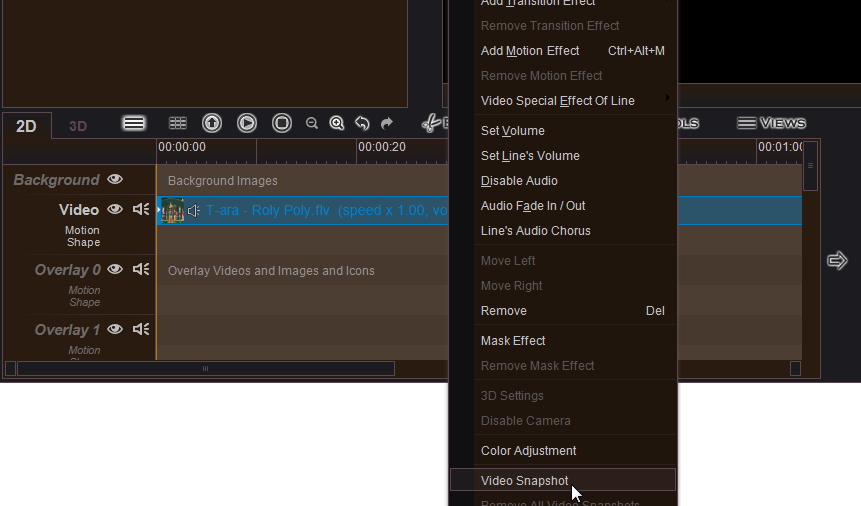 the program will open "Video Snapshots" window, like below.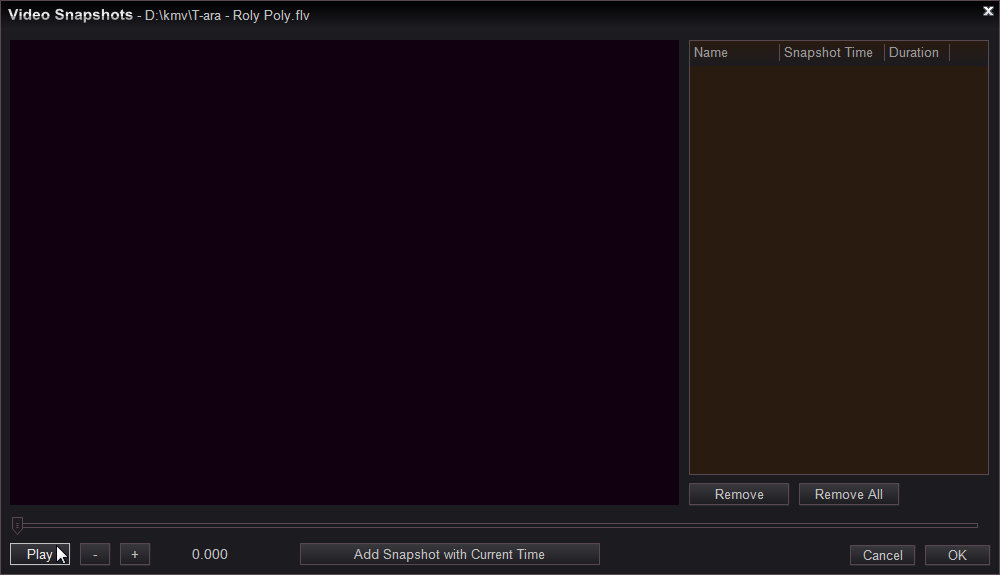 Step4. Press "Play" button to preview the video, simply press "Add Snapshot with Current Time" button when play to your favorite moment, then input the name and duration time of this snapshot, at last press "OK" to add this Snapshot, like below.

we can add multiple Snapshots, and all added Snapshots will be displayed in the right list, here we took two Snapshots(s1 and s2), like below.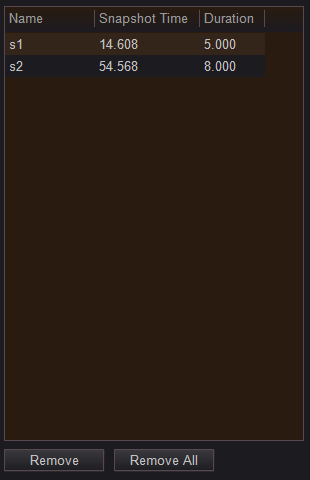 Please note:
we can press "Remove" button to remove the selected Snapshot from above list, or press "Remove all" butto remove all Snapshots.
Step5. Simply press "OK" button to exit "Video Snapshots" window, now you can view all added video snapshots of this video, like below.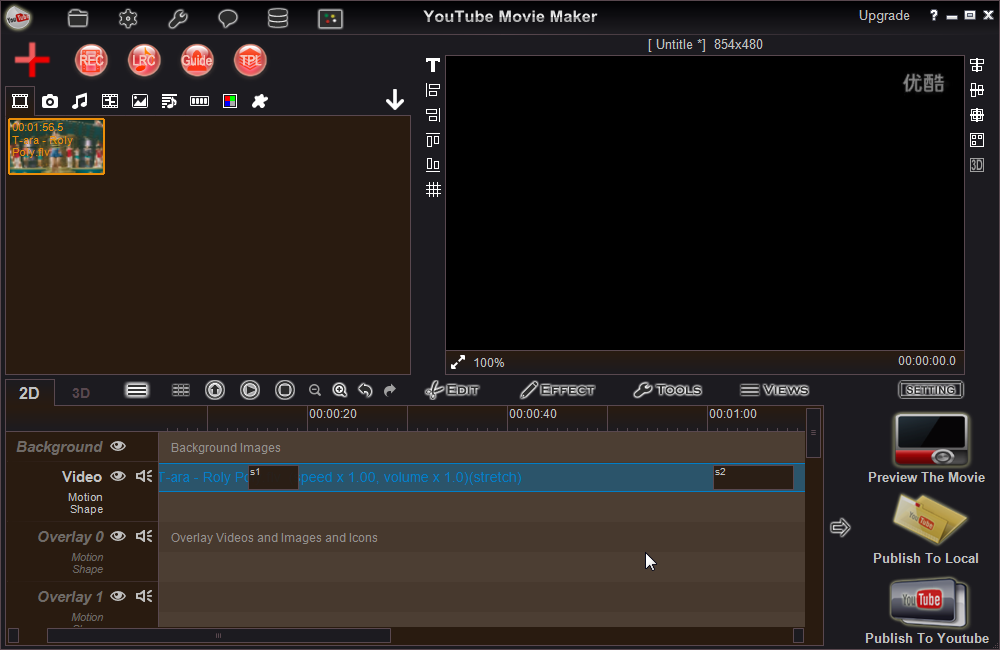 "Youtube Movie Maker, the First, unique video editing software made specifically for YouTube."
Easy to Make the Best Videos for YouTube - Free and Easy To Use!